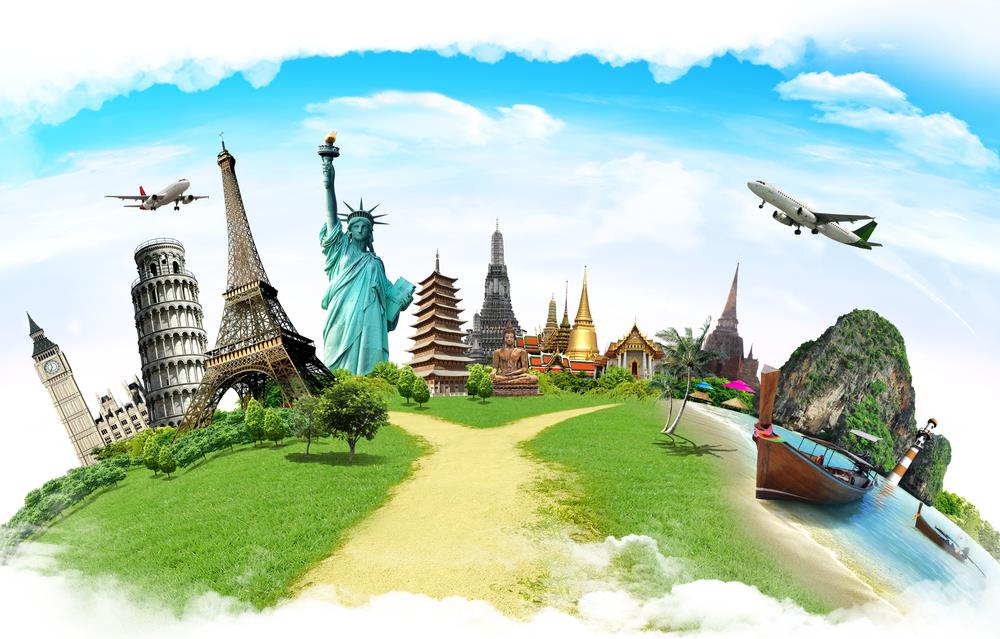 You didn`t get the chance to enjoy your dream holiday during the summer because you were too busy? You would like to go somewhere now but the fact that is already November scares you? No need to worry anymore, we gathered up a few locations that are perfect to visit this month.
Morocco
Morocco is known to be one of the world`s most intriguing countries for travelers. It is full of culture, unique experiences and friendly locals. There is so much to discover in Morocco, whether you are hunting for magic carpets or wondering the old streets of Fez. Morocco is wonderful in November with warm temperatures. From Sahara Dessert to the Atlas Mountains, Morocco is a perfect destination for this month.
Egypt
November is the perfect month to discover the riches of Egypt. Start with the Pyramids in Cairo, followed by a cruise on the adventurous Nile and finish bathing in sun on the beaches of the Red Sea. Don`t miss the Valley of Kings or Luxor for unique cultural lessons. Egypt has one of the longest histories of any modern country and is definitely a must-visit location at least once in a life time.
Sicily
South of Europe is experiencing lovely days in November. It`s a great time for visiting Sicily, no tourist crowds are to be seen but you can still enjoy pleasant temperatures fine for swimming or gentle walks. Its most prominent landmark is Mount Etna, which, at 3,350 m (10,990 ft), is the tallest active volcano in Europe and one of the most active in the world.
Cambodia
For those of you who live for adventure, head to Cambodia where you can explore the jungle-clad temples at Angkor, sleep on a floating lodge and walk with elephants in Mondulkiri. Add to your list the striking structure of the Royal Palace in Phnom Penh.
India
Ever attended a camel race or got dirty with colors? November is the perfect time to do so. India's Rajasthan region is famous for its vibrant colors and rich cultural heritage – and November is by far the best time to visit, just in time for Pushkar Fair or Pushkar ka Mela, the world's largest camel fair (19 – 25 Nov). The legendary Taj Mahal is not to be missed, as well as Madurai city, full of temples. Gorge yourself in India`s spirituality.
Japan
Sunny and mild weather await you in Japan. The country is wearing its autumn jacket and a carpet of red and gold leaves fills the countryside and the temple gardens creating a spectacular view. Nikkō or Kamakura are the best destinations to witness the foliage that frames ancient temples.
Cuba
November is the low season for hotel rates in Cuba. Even more, you will find excellent weather here. Whether you visit Trinidad, Havana or another region, you have so much to see in this country. You will love the vibe you get from the locals. Dance in the street and drink more Mojitos than you ever have!
New Zealand
Considered by many people to be their dream destination, New Zealand is a geographically isolated country with untouched wilderness, glaciers and coral reef. This stunning country is home to Mount Cook National Park, Rotorua and the Bay of Islands.
Costa Rica
Rainforest, volcanoes, lush national parks, stunning beaches, beautiful lodges and perfect weather make Costa Rica a great location to spend a relaxing holiday. Among the heart stopping views of this country we recommend Arenal Volcano, Manuel Antonio National Park, Curi Cancha Reserve, Rio Celeste and Monteverde.
Las Vegas
November it's a great time for visiting Las Vegas where the temperatures are still warm. Luxury and extravaganza will delight you in notorious Las Vegas. This is the place to go crazy! Try your luck at the famous Caesar Palace, try one of the shooting ranges, get behind the wheel of a supercar or take a ride with The High Roller for a breathtaking view over the city. The sky is the limit in Las Vegas.
Start packing! 🙂
You may also be interested in...