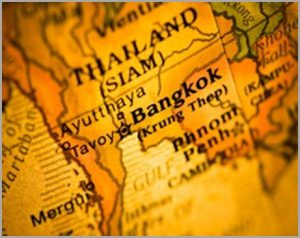 Have you ever been to Thailand?
One of those poles of exoticism, lushness and flavor, lying on a stretch of land at the edge of the Asian continent, breathing in the salty air of its homonymous gulf and mixing it with a flurry of alluring condiments.
If you haven't been there yet, and on this fresh weekday morning it's all you're dreaming about, or maybe you're just curious by nature, here's a video that will bring you pretty close to Thailand in just five short minutes:
Arroy: The Thai Food Cart from Hannah Korangkool on Vimeo. Map image by Manonthelam.com.
Travel tip time: if you have an upcoming trip to this land of wonder, don't forget one travel companion that will never let you down –  NobelApp rates to Thailand start at just 1.49 ¢/min.
You may also be interested in...