We asked over 500 US citizens how often they call their mothers and this is what we found out.
Overall, women keep in touch by phone with their mothers more often than men. Over 40% of women aged 35-44 call their moms daily whereas only 18% of men within the same age group initiate a conversation with their mother by phone on a daily basis. On the other hand, younger men (aged 18-24) call their mothers more often than women of the same age do.
The annual income also influences the frequency of calls. More Americans with bigger incomes (over $ 100,000) call their mothers less than once a week compared to people with smaller incomes, who tend to call more often.
Discover other interesting facts below (click on the image to enlarge):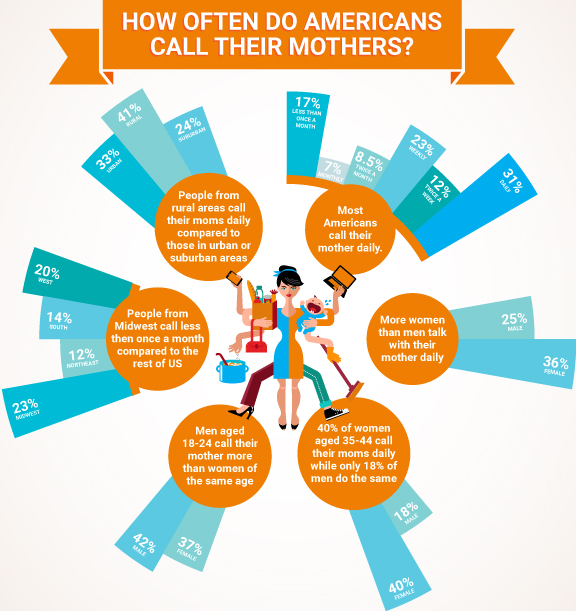 When was the last time you called your mother? Keep in touch with her and with other loved ones at lower rates with NobelCom.
You may also be interested in...