One of our operator partners in Liberia, Cellcom, has rallied to offer support to the population of the country with a great offer for top ups: 500% bonus, valid for every top up for an undetermined period.
Click here to recharge cell phones in Cellcom Liberia and get 5 times the amount you purchase! Act now, offer is valid for a limited period!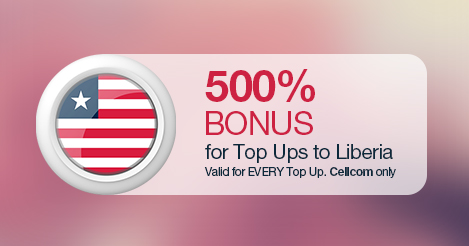 Additionally, Cellcom also is unfolding an Ebola Awareness campaign on their Facebook page.