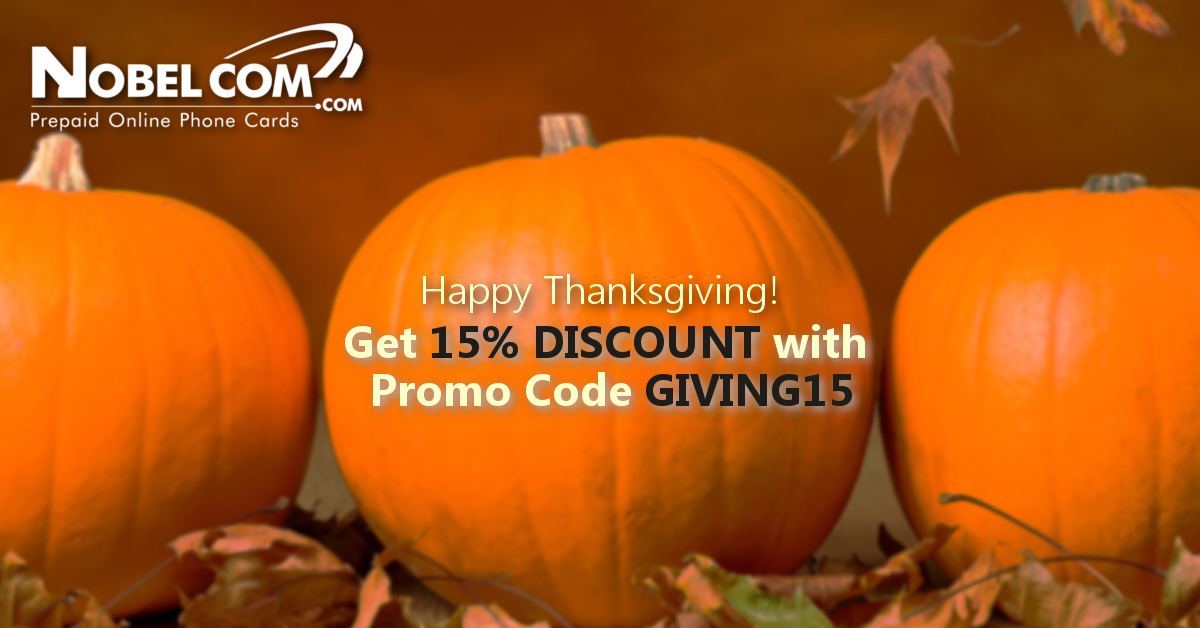 It is the time to give thanks. Thank your parents they raised you well and thank your friends for being there.
We thank you for choosing NobelCom by offering 15% OFF on phone cards and NobelApp Credit. Simply use promo code GIVING15 at checkout on your next purchase and enjoy the conversations with your loved ones back home.
This promo is not available for topups, bundles or NobelApp special deals and it expires on November 30th.
Happy Thanksgiving! 🙂
You may also be interested in...