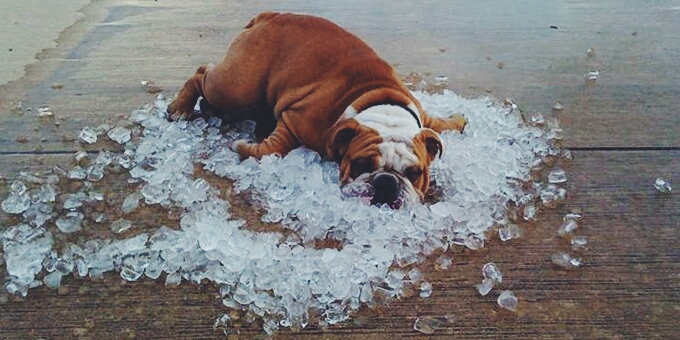 With summer in full swing, plans for holidays, and the general laziness instilled by a hot afternoon coming back from work, it might get tricky to sit back and enjoy a simple summer weekend at home. Everything needs planning and it's times like these we risk letting the moment go by. But, as usual, we're here to help!
Here are our top 10 tips for the perfect summer weekend.
1. Appreciate the sunset:
Sunsets in summer are a real show – which we miss all too often! On your way back from work, take a moment to enjoy this natural daily spectacle, maybe even snap a photo of it.
2. Fuel your vacation with songs of the season:
You can find our favorites playlist here. Do share your own summer favorite tune in the comments section below!
3. Rediscover simple summer meals:
August may not be the time to spend around a hot stove, but it's the perfect season to try simple summer salads. Add your favorite fresh vegetables and some veal, chicken, or even seafood!
4. Make it memorable:
Take as many photos of your near and dear ones as you can and make a summer album. You'll look back later at the Summer of 2014 album with a big smile on your face. There's so much that goes forgotten if you don't carefully document it.
5. Call your loved ones:
This is the holiday season so your friends and loved ones might be out of town, and it's guaranteed to get difficult to get everyone together in the same room.
6. Keep busy:
This is the perfect season to work out in the yard, in the park or run every morning in the neighboring alleys. Early sunrises mean you can really enjoy an early, perfect start to the days.
7. Explore neighboring attractions:
No holiday plans? That's OK. The word "staycation" has even entered the dictionary!
8. Sleep under the stars:
A summer spent at home doesn't necessarily mean you'll miss out on the adventure level. If you have a garden, you can camp outside and look at the stars as you fall asleep. Don't forget to banish the cell phone and other electricals while you're at it.
9. Slip into the summer cool at the local water park:
Instead of traveling distances and hours to a resort, why not chill out at the nearby water park?
10. Looking for something exotic at a budget?
You can have Egypt or Hawaii right at home. Just throw a theme party, costumes, drinks, cuisine, background music or a related movie included, and slip into the atmosphere.
All in all, it's the moments we create that matter, not where you are. Make great memories now that make great stories later, to share with your loved ones from near and far.
You may also be interested in...