We all share our love for coffee. Especially when we travel we definitely need to try the local sweet nectar.
That is why we thought it would be very useful to learn how to ask for a cup of coffee around the world. So, we started with Europe. Here is how you say: "A cup of coffee, please.", in some parts of this continent.
Enjoy it!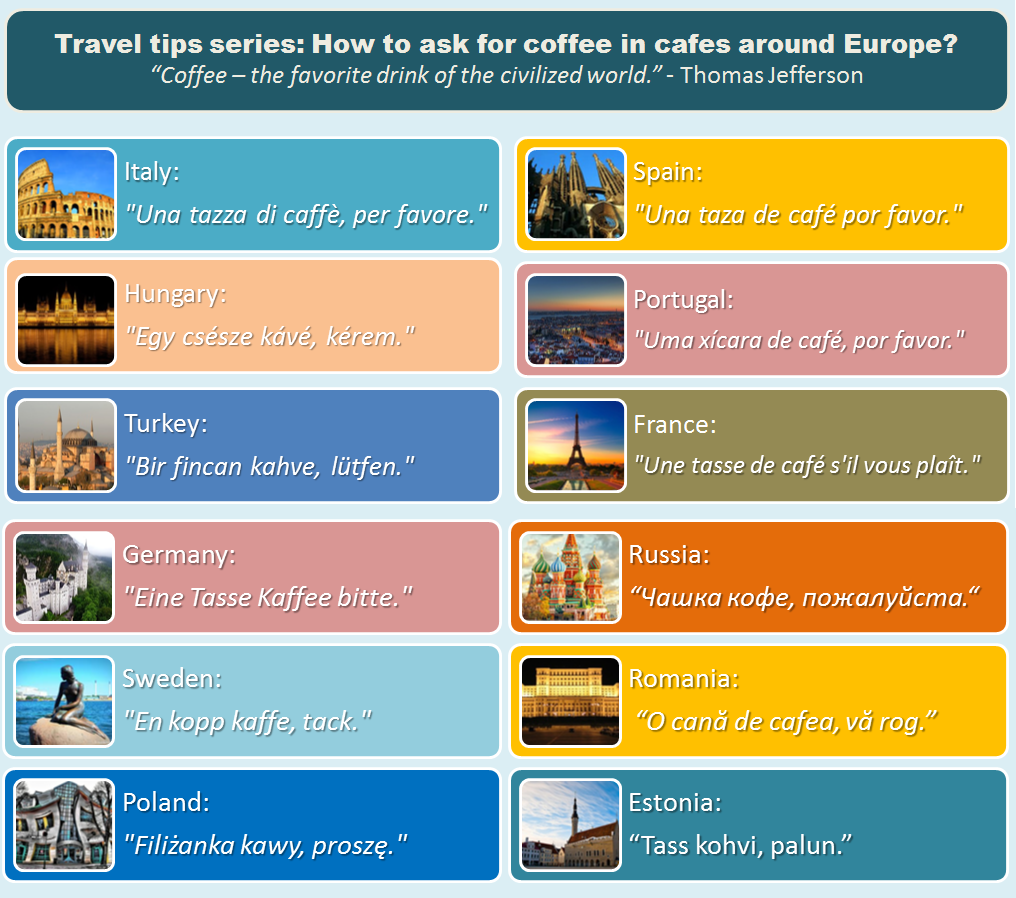 You may also be interested in...